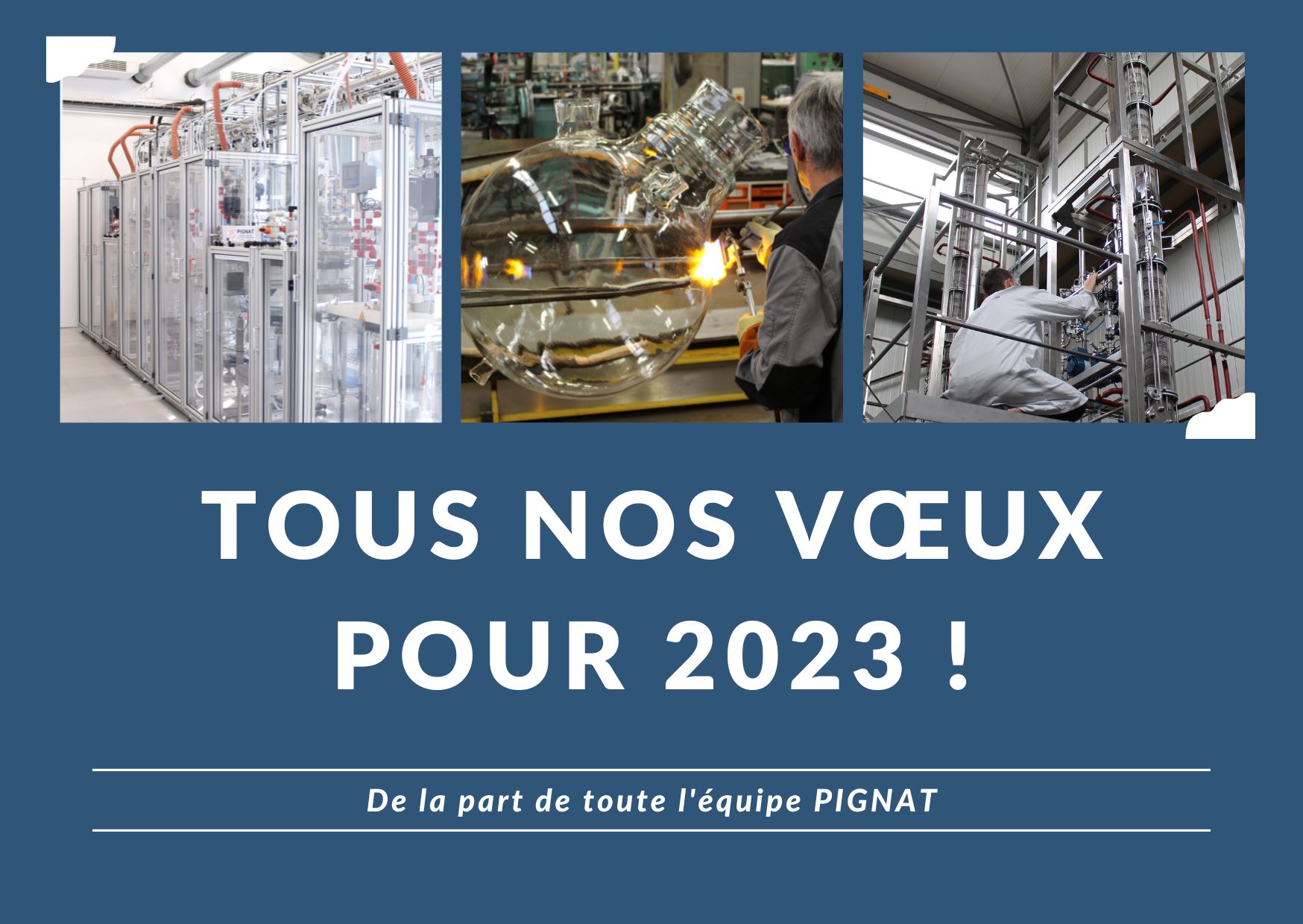 HELLO 2023!
The PIGNAT team wishes you a very happy new year! 🥳
The opportunity for us to thank you for your support, trust and commitment, which have allowed our company to be as it is today. You, partners, clients, and readers have been present throughout the year, so we are counting on you again for 2023.
2022 was a very productive year at your side with :
– 🙋 The transmission of a unique know-how through the takeover of the company by Alex MAUCORS,
– 📈 The recruitment of many talents to give a hand to our teams in the offices and on the field,
– 🏭 A sustained industrial activity which includes in particular the delivery and commissioning of one of our largest equipments,
– 💧 Lots of complex and technical projects of environmental transition which influenced our teaching activity,
– 🌍 A reinforced international presence, in particular with the delivery of our very first OTP (distillation unit) on Australian soil.
Who says new year, says new projects… So may our collaboration bring you the greatest satisfaction!
👉 Stay tuned… Lots of new projects are coming for this new year!